Store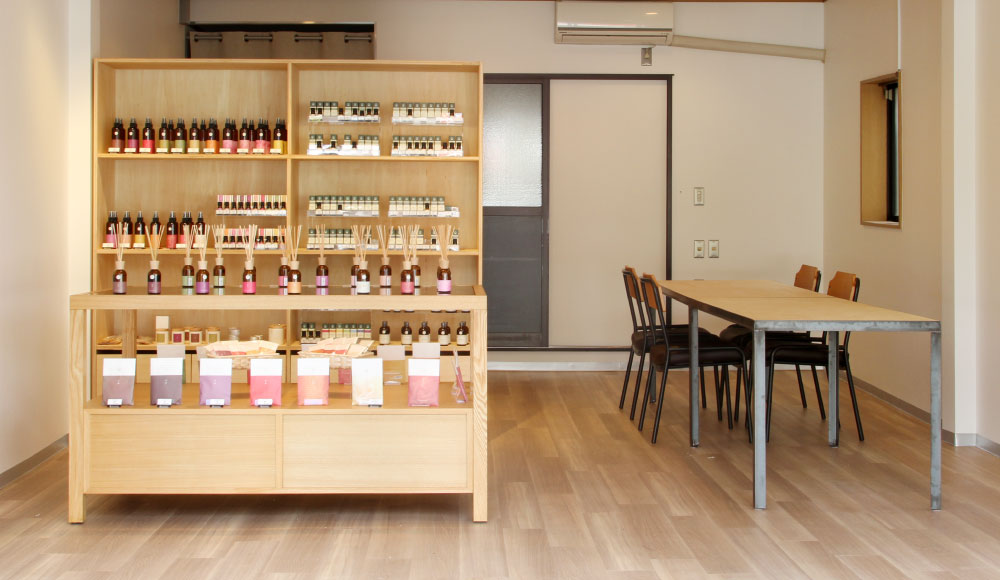 MIEUXSELECTION Testing Showroom
(advance reservation required)
On request, we would be delighted to introduce our product lines in a specialized showroom
that offers the opportunity to test our fragrance oils, reed diffusers, aroma sachets and any other Heavenly Aroom product.
* We ask that those interested in a showroom testing please reserve an appointment in advance. We are happy to hear from you by phone or email form.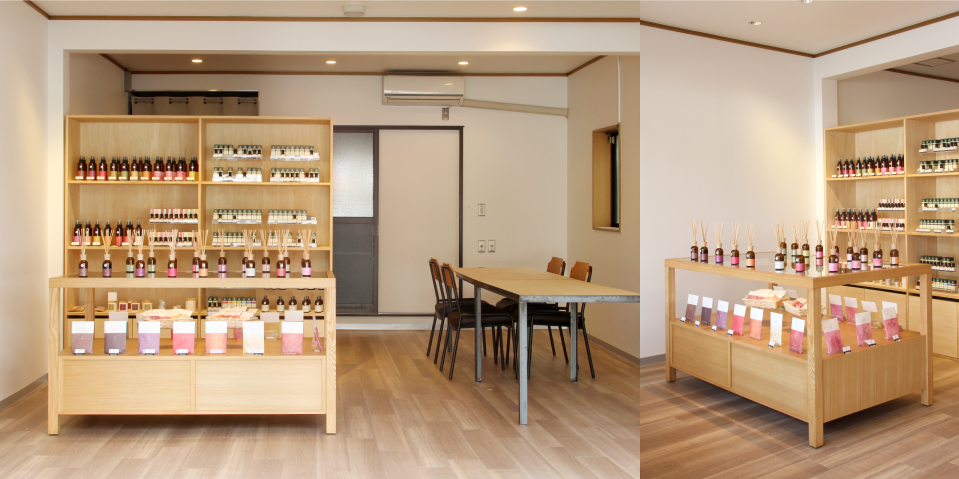 MIEUXSELECTION Testing Showroom
(advance registration required)

Yotsuyacho 89-1, Minami-ku, Kyoto 601-8474Yotsuyacho 89-1, Minami-ku, Kyoto 601-8474
TEL:075-661-0383
Hours: 11:00-16:00
Days: Weekdays (excluding national holidays)

Access
– 5 min walk from Kintetsu Railway Toji Station
– 14 min walk from Kyoto Municipal Subway Kujo Station
– 18 min walk from JR Kyoto Station
Note on product selection nationwide
*As our brand is distributed and carried in shops across Japan, we ask that interested customers confirm in advance with specific locations to ensure the product they seek is in stock.

Hokkaido & Tohoku region
Charis seijo Sapporo Tokyu

Sapporo Tokyu 6F, 2-chome Kita 4 Jonishi, Chuo-ku, Sapporo-shi, Hokkaido
060-8619

011-212-2616

011-212-2616

Charis seijo Sendai AER

AER 2F, 1-chome-3-1 Chuo, Aoba-ku, Sendai-shi, Miyagi 980-6102

022-772-7839

022-772-7839
Charis seijo Ayla AeonTown
Sendai Izumiosawa
AeonTown Sendai Izumiosawa SC 1F, 1-chome-5-1 Osawa, Izumi-ku, Sendai-shi, Miyagi 981-3137

022-723-8009

022-723-8009
Kanto region
Charis seijo LUMINE Ogikubo

LUMINE Ogikubo 4F, 1-chome-7-1Kamiogi, Suginami-ku, Tokyo-to 167-0043

03-3393-4385

03-3393-4385

Charis seijo Tachikawa

Isetan Tachikawa 6F, 2-Chome-5-1 Akebonocho, Tachikawa-shi, Tokyo-to 190-0012

042-526-3673

042-526-3673

Charis seijo Keikyu Kamiookanishi

Keikyu Department store 7F, 1-chome-6-1 Kamiookanishi, Konan-ku, Yokohama-shi, Kanagawa 233-8556

045-848-7161

045-848-7161

Gora Kadan

1300 Gora, Hakone, Ashigarashimo-gun, Kanagawa 250-0408

0460-82-3331

0460-82-3331

Charis seijo IKSPIARI

IKSPIARI Garden-site 1F, 1-4-124 Maihama, Urayasu-shi, Chiba 279-8529

047-305-5816

047-305-5816

Charis seijo Tobu Utsunomiya

Tobu Utsunomiya Department store 5F, 5-4 Miyazono-cho, Utsunomiya-shi, Tochigi 320-8560

028-638-6501

028-638-6501
Kansai region
Charis seijo JR Kyoto Isetan

JR Kyoto Isetan 8F, 901 Higashi-Shiokoji-cho, Shimogyo-ku, Kyoto, 600-8555

075-352-2667

075-352-2667

Scents

102 Granpia Kyomachibori, 2-chome−13−17 Kyomachibori, Nishi-ku, Osaka,
550-0003

Ise Shinsen

1-1 Honmachi, Ise-shi, Mie 516-0074

0596-26-0100

0596-26-0100